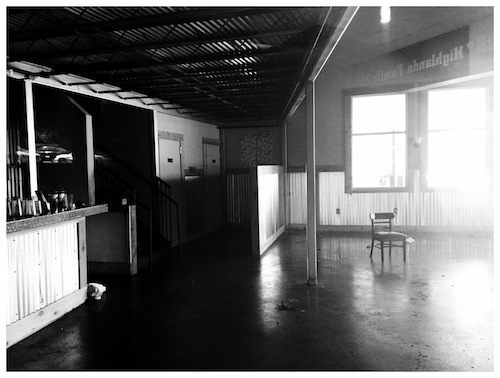 I had thought proximity to the Baxter Avenue Theaters might help nurture a sit-down bistro with wine, but evidently not. I was over at Valu Market today and thought I'd walk back to see what it looked like, and found it dark, all the furniture gone (except for one chair) and the hand-painted signs on the doors wearing off.
It was ugly, prompting me to Instagram my iPhone picture as an ironic gesture. But it really does look pretty much like that. (Also, their Facebook page seems to have disappeared.)
This may make it one of the shortest-lived restaurants in the city's culinary history. Who can think of a shorter lifespan for a commercial eatery, in Louisville or elsewhere?