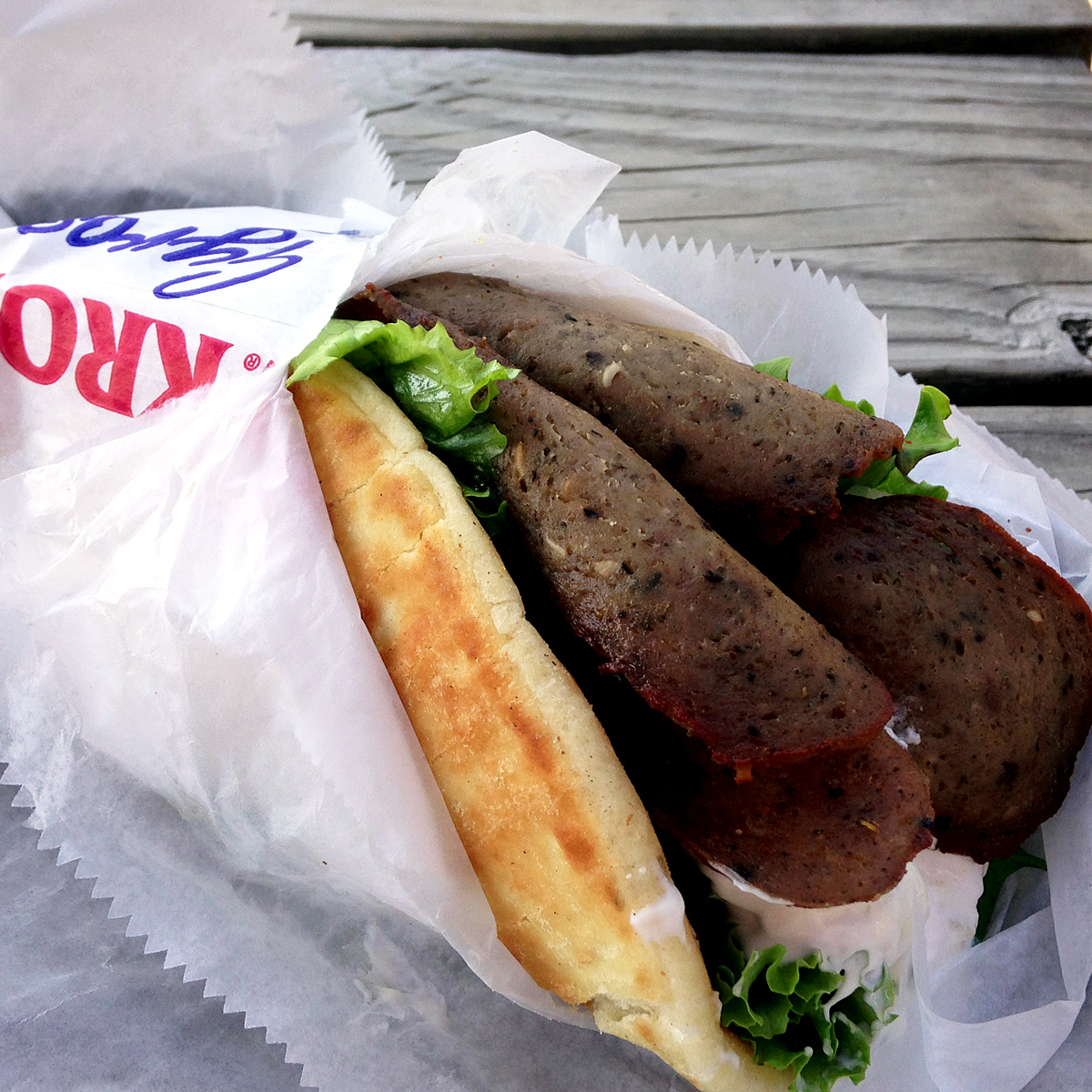 Gyros at A.J/'s in Georgetown, Ind.
I can't believe it's Labor Day weekend already and I hadn't made my annual (short) road trip across the Ohio to enjoy old-style roadside dining at two local favorites, A.J.'s Gyros and Polly's Freeze.
We rectified this lapse today with a delicious lunch of gyros and falafel sandwiches and a plate of dolmades at AJ's, followed by a soft-serve Brown Derby cone and a butterscotch shake at Polly's.
"This is what fast food was like before there was McDonald's," Mary mused over gyros. True. It's fast food as our parents knew it, and our grandparents, too, before there were interstates.
Read the rest of my brief report on LouisvilleHotBytes.com ...