LEO Weekly's Dining Guide 2013
is out this week! The intro to my article is below, with a link to the full story online. For more, the following link will take you to
LouisvilleHotBytes.com contributor Marsha Lynch's lead story
and all the other goodies now on LEO news stands around town.
What helps one helps all
Good eats make good neighbors in 'restaurant clusters'
LEO's Dining Guide 2013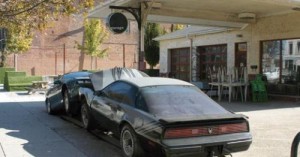 Garage Bar in NuLu
Birds of a feather flock together, it is said. And now it appears that maybe restaurants do, too. For many generations, after all, the dining scene that our parents and grandparents knew required a trip downtown for that special dining-out occasion. Neighborhood dining was largely limited to your friendly corner bar and grill, a diner or cafeteria or maybe a Woolworth's lunch counter, or perhaps one of the city's early pizzerias or chop-suey joints.
But then the Baby Boomers grew up and things changed. The '70s and '80s brought us Bardstown Road as the city's first "Restaurant Row." A decade later, the Frankfort Avenue renaissance took off. And now there's an even newer trend, not only in Louisville but around the nation. "Restaurant Row" is so '90s now. Say hello to the "Restaurant Cluster." It may sound like a bad pun, but it's actually one of the hottest trends in retail.
Read the full review on LouisvilleHotBytes
, or click here to
read it in LEO Weekly online
.
Click to visit LEO's Dining Guide 2013
.