Papalino's Settles in at Springhurst
Voice-Tribune review by Robin Garr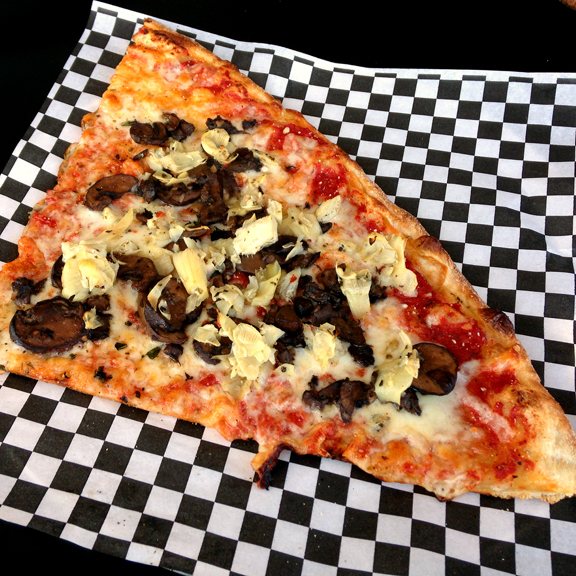 After nearly four years serving its gigantic New York-style pizza and other goodies to hungry hordes on the Baxter Avenue night-life strip, Papalino's NY Pizzeria opened its second location in the somewhat less frenzied environs of the sprawling Springhurst center out in the East End.
Moving into storefront quarters vacated by a Homemade Ice Cream & Pie kitchen branch, Chef Allan Rosenberg's operation brings a better kind of homemade pie: Pizza pie, and not just any pizza, but the artisanal, chef-driven style that Rosenberg has made a local favorite.
Rosenberg, a chef with serious chops and significant experience, brings not only top-chef skills to these pizzas, but a commitment to quality ingredients: local produce, Kentucky Proud meats and even hand-cured charcuterie made on the premises.
Read my
full review on LouisvilleHotBytes.com
(plus a brief report from Selena's brunch), and click to it in
this week's Voice-Tribune
.