Empanadas are fun!
Voice-Tribune review by Robin Garr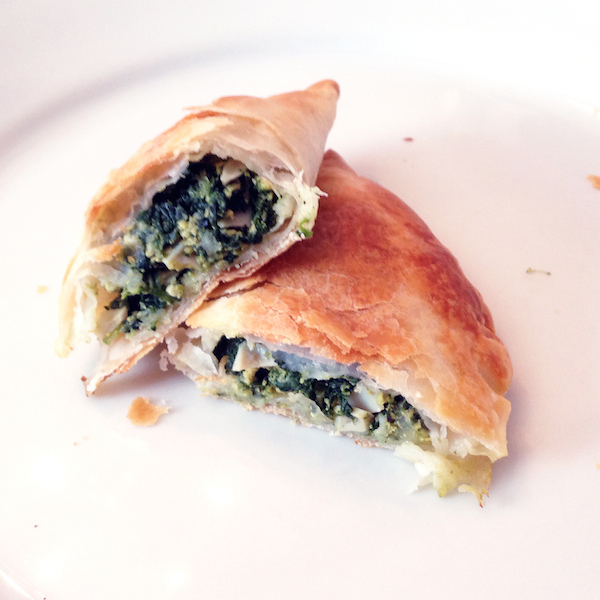 Spinach empanada at Gara Empanadas
Wow! I've got to tell you about the cozy little place where we ate on a trip out to Oldham County the other day. It was a small space, intimate but surprisingly comfortable as we sat surrounded by walls of glass that let in plenty of sunlight and the suburban view.
The colors were muted, almost spartan, soft upholstery and crisp edges in shades of gray. The seating was most comfortable of all, form-fitting and even adjustable; and we could take our pick among scores of entertainment channels.
Really, about the only downside I could see was the the big steering wheel in my lap that made it kind of hard to get at my food.
Yep, we were dashboard dining! That's the only kind of dining you can do at the new Gara Empanadas in Crestwood, but it would be a shame to miss out on these excellent and affordable Latin goodies just because it's limited to drive-up and walk-up takeaway.
Let's face it - empanadas are fun!
Read my full review
on LouisvilleHotBytes.com
and click to it in
this week's Voice-Tribune
.