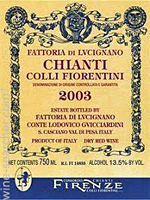 Wine in bottles, wine in jugs, wine in boxes, even wine in cans. Just when we start thinking we've seen every possible way to package the fruit of the vine, along comes an outfit with something completely different:
Paper Boy
, an outfit based in Sonoma, Calif., has launched a new line of wines packaged in a standard-size wine "bottle" made of recyclable cardboard.
Currently offering a 2012 Paso Robles Red Blend and a 2012 Mendocino County Chardonnay, Paper Boy promotes its package with plenty of exclamation points and capital letters: "It's super-light. It's ultra-green. It stays cooler longer. Recycles better. It tastes great. & it's here...THE WORLD'S FIRST PAPER WINE BOTTLE!"
The world's first paper wine bottle, the firm says, is "80 percent lighter than glass, produced from pre- and post-consumer waste and recycled/organic materials, it is an ultra-green package."
Read my full
30 Second Wine Advisor column on WineLoversPage.com
, with this week's tasting report on a good, affordable Chianti in a traditional <i>glass</i> bottle.